Shell Signal: February 2021
2020 was an active year for social action against prejudice and the resurgence of conversations about anti-racism. In the midst of all of this, we had a number of our own Shell members stand up in the Black Lives Matter Movement to make their voices heard.
This Black History Month, we want to honor and acknowledge all of the accomplishments that the Black community has contributed to American History. In addition, we would like to honor the Black entrepreneurs in our Startup Shell community who strive for greatness and are defining their history through their ventures.
"If you can't fly then run, if you can't run then walk, if you can't walk then crawl, but whatever you do you have to keep moving forward."                      - Martin Luther King Jr.
Startup Shell highlights entrepreneur, Saba Tshibaka, who utilized her sustainable fashion brand as a way to give her a voice on the frontlines of the COIVD-19 pandemic and the black lives matter movement.  To learn more about her accomplishments, check out her blog post.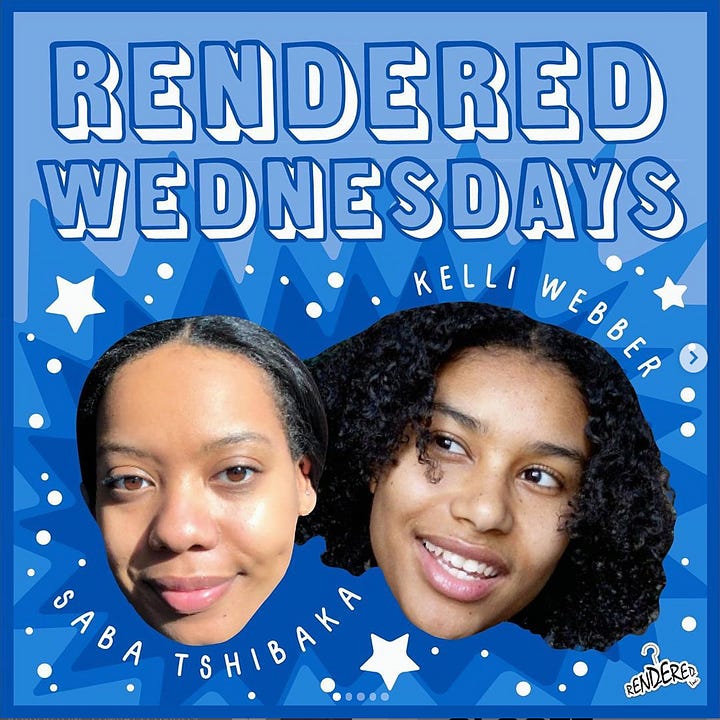 ---
⭐Key Updates
Startup Shell Applications - make sure your applications are in by Feb 22nd!!
New Community and Resources Page - Startup Shell is opening up a new community page for members and applicants! This site will give you access to resources, mentorship, events, opportunities and more to help build you and your startup.
---
Community
Answer Satvik Pendem's Question About Taxes
If anyone in the Shell community understands or knows someone who can handle incorporation and tax issues between the US and Canada, reach out to Satvik Pendem on Facebook.
Find Satvik's Profile Here
Find Out How You Can Gain More Connections With CherryLeads
Lead generation agency, https://cherryleads.co/, helps companies land high-value B2B clients.  The CherryLeads team includes Shell members Michael Anderjaska and Satvik Pendem, and their friend Sukhpal Saini. CherryLeads source decsions makers like CEOs, CTOs, VPs and others at funded startups, set up cold email campaigns to get you onto discovery calls, and can even close the deals on your behalf. Their leads are *cherry-picked* for your specific niche and need so that they're not blasting out 1000s of emails. They simply contact and talk to the most qualified people for your venture. If you'd like to set up a quick call to discuss how they can help you, just DM Michael or Satvik on Facebook.
Find Michael's Profile Here
Find Satvik's Profile Here
Jeff He Is Looking For CPA Recommendations
If you or a friend knows a good CPA in real estate for Jeff, reach out to Jeff via Facebook.
Find Jeff's Profile Here
---
⭐Events
Intro To Design Workshop
Wednesday, February 24th @ 7:30-8:30 P.M.
Ilana Pelzman and Terp Designers are leading a workshop on creating beautiful and engaging designs! To attend the event, please RSVP in advance.
Register for Event
The Pandemic Fundraising Report By Juliana Neelbauer
Friday, February 26th, 2021 @ 6:00 P.M.
Join Juliana for a workshop on where to look and how to get funding in the midst of a pandemic! To attend the event, please RSVP in advance.
Register for Event
Contrary Cap Pitch Competition
Saturday, February 27th 2021 @1 - 3pm EST
Contrary is hosting a DC, Maryland, & Virginia (DMV) Pitch Competition on Saturday, February 27th 2021 at 1 - 3pm EST. The event will include pitches from student founders and feedback from esteemed judges!
Student founders can apply to pitch to a star list of judges and the winner will win $1,000 to develop their business. Judges include Ron Boger (former VP @ Contrary & tech lead @ Google X), Juliana Neelbauer (Senior Attorney @ Drew Eckl & Farnham), Demi Obayomi (Vice President @ Sapphire Ventures), and Mackenzie Burnett (Cofounder @ The Next 50 & Ambrook).
To participate, please apply down below!
Apply Here
---
Opportunities
Senior Product Designer Position At Shell Venture Modern Treasury
Duncan Graham is looking to hire a senior product designer to help him build out Design at Modern Treasury. Learn more about Modern Treasury down below!
If interested, send Duncan an email: [email protected]
Frontend and Backend Engineering Roles at Successful UMD Alum Startup, Arthur.ai
Arthur.ai has a number of open engineering positions for front and backend engineers.  They are specifically looking for people with react and/or golang experience.  Aruthur.ai is a fast paced startup in AI monitoring space and just raised their Series A funding!
Find The Positions Here
To apply, you can send an email to [email protected]
Bloxbiz Is Hiring For Multiple Positions
Bloxbiz is the marketing platform for the metaverse that enables brands to advertise to millions of people in video games. Bloxbiz has built the only programmatic in-game ad network for Roblox games and is partnered with some of the largest games on the Roblox platform.  The company was founded by two Shell alums, Ben Khakshoor and Sam Drozdov.  The position descriptions are listed below!
Developer Community Manager
Help grow and manage the Bloxbiz game developer community
Onboard new game developers to Bloxbiz and help get their games setup
Send performance reports and payments to game developers
Understand game developers needs, collect feedback, and share with the team
A passion for growing a community and engaging with customers
Learn More About The Role Here
Full Stack Engineer
Help build a web application that is used by Bloxbiz users
Work on reporting tools that allows Bloxbiz users to visualize their performance
Create interfaces to automate workflows for Bloxbiz internal and external users
Review and improve all aspects of our technical architecture and approach, from the codebase to the database, to infrastructure, to our development process
Create tools and introduce approaches and frameworks that will ensure the team continues to improve over time
Learn More About The Role Here
Roblox Engineer
Help improve and maintain the Bloxbiz SDK
Prototype new in-game advertising experiences
Talk with Roblox developers, collect feedback, and make suggestions
Review and improve all aspects of our technical architecture and approach, from the codebase to our development process
Help build demo games for customers to showcase Bloxbiz
Create tools and introduce approaches and frameworks that will ensure the team continues to improve over time
Learn More About The Role Here
If any of these positions are of interest to you, reach out to Ben Khakshoor on Facebook:  Find Ben's Profile He