Shell Signal: January 2021
Shell Signal is our monthly newsletter, filled with updates from the community, opportunities, events, and more.
Happy 2021! With the new year ahead of us, Shell is busy preparing for a semester filled with growth, collaborative, and fun events.  In the mean time, we have a plethora of opportunities from the Shell community.  Check out our monthly digest below for more information.
Key Updates
Fill out the Startup Shell Feedback Survey
We want your feedback to deliver the best experience possible for the upcoming semester.  Click the button below and tell us what you have to say!
EOY Survey
Github Education Pack
Github created a student developer pack that offers many free resources for students including access to Azure with a $100 credit, Github Pro, Free 3-month individual subscription to DataCamp, free Canva Pro, and much more!
---
Community
Check out how Rendered was able to make the most of the year in their 2020 wrap up post
The blog post highlights the accomplishments of Saba Tshibaka's Rendered, a sustainable apparel brand with a mission for social, political, and environmental change. Throughout the year, Rendered was spolighted by Black Girl Ventures and hosted their first free book giveaway.  They also designed, produced, and fulfilled their first and second shirts #ProtectUMD.  To learn more about Rendered's 2020 journey, read below!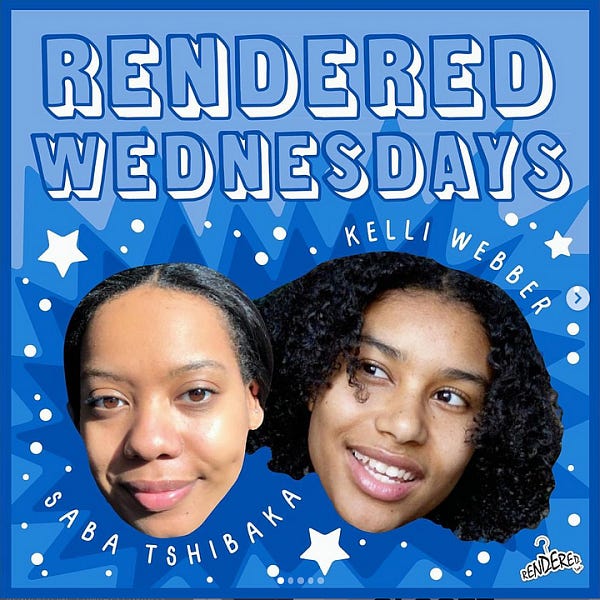 Sheller Saba Tshibaka makes moves as she graduates from UMD
In addition to graduating from the University of Maryland, Saba received a Student Impact Scholarship from Wells Fargo for her work on the front lines of the Black Lives Matter movement.  She was also named Afro.com top 25 under 35 D.M.V. Activist and launched her own website!  
Check out Saba's website
Zack Khan is looking for content creators and wants your support for his project: The Passion Economy Stack
Zack is working on a project to help online creators and is seeking to collaborate with other Shellers.  He is interested in people who are actively creating content (ex: Youtuber, Newsletter Writer, running an E-commerce brand, Community Leader, etc).  
He also launched The Passion Economy Stack on Product Hunt (the largest collection of resources on the creator/passion economy) and would appreciate your support if you find it helpful.
Mohil Gupta announced the release of his product Ocuclips and seeks feedback on his product's website
He would also like any interested Shellers to register their email to Ocuclips' VIP list for some funny collabs with influencers and prototype giveaways.
Find The Ocuclips Website Here
Have feedback for Mohil? You can reach him here
Shell developer looking for startups to join
Sheller Eric Robertson has worked substantially with React (front-end), Jupyter (data science and ML), and Serverless (cloud).  He is also a good mobile developer and will be interning for AWS this summer.  
Find Eric's Resume Here
If interested, feel free to reach out to Eric on GroupMe
---
Opportunities
Student Member of the UMCP IP Committee
Description: The University of Maryland College Park IP Committee is charged by the Vice President for Research (currently Laurie Locascio) to review, update, and implement new or existing University policy regarding intellectual property. For example, the UMCP IP Committee recently examined and updated the policy for rewarding inventors (faculty, staff, or students) through royalties that come back to the University for their patents. This is a unique opportunity for an undergraduate student to influence IP policy at the highest level of campus administration. You will represent the entire student population at UMCP in these issues.
Requirements:
Undergrad or Grad student currently enrolled.
Desired:
Someone who is passionate about entrepreneurship & innovation / invention. No prior knowledge about Intellectual Property (IP) is required, but it is a plus.
If interested, email Nicholas Bentley
Shell Startup hiring a Graphic Designer for Branding and Design Updates
The startup is looking to update their logo, create a brand color palette, and get a set of template slides for pitch/workshop use.  In addition, they are looking for someone with experience in social media marketing, preferably similar to our physical product development niche, to consult with on a content strategy.  This is a paid position.  
If interested, contact Jacob Garnett on Facebook: Find Jacob's Profile Here
Front End Developer Position for Shell Startup
hotglue(https://hotglue.xyz/) is a business facing startup that helps B2B developers pull, standardize, and import customer data.
They are looking for a front-end/designer intern who will work with the team to improve user experience and design new features. If you have professional experience in front-end development/UI design and have good knowledge of HTML/CSS and React, they would love to hear from you.
They are seeking people with skills in: HTML, CSS, JavaScript (Node, React)
Apply Here
Bloxbiz Hiring for Multiple Positions
Bloxbiz is the marketing platform for the metaverse that enables brands to advertise to millions of people in video games. Bloxbiz has built the only programmatic in-game ad network for Roblox games and is partnered with some of the largest games on the Roblox platform.  Thanks to Ben Khakshoor, we have a number of positions to offer down below!
Developer Community Manager
Help grow and manage the Bloxbiz game developer community
Onboard new game developers to Bloxbiz and help get their games setup
Send performance reports and payments to game developers
Understand game developers needs, collect feedback, and share with the team
A passion for growing a community and engaging with customers
Learn More About The Role Here
Full Stack Engineer
Help build a web application that is used by Bloxbiz users
Work on reporting tools that allows Bloxbiz users to visualize their performance
Create interfaces to automate workflows for Bloxbiz internal and external users
Review and improve all aspects of our technical architecture and approach, from the codebase to the database, to infrastructure, to our development process
Create tools and introduce approaches and frameworks that will ensure the team continues to improve over time
Learn More About The Role Here
Roblox Engineer
Help improve and maintain the Bloxbiz SDK
Prototype new in-game advertising experiences
Talk with Roblox developers, collect feedback, and make suggestions
Review and improve all aspects of our technical architecture and approach, from the codebase to our development process
Help build demo games for customers to showcase Bloxbiz
Create tools and introduce approaches and frameworks that will ensure the team continues to improve over time
Learn More About The Role Here
If any of these positions are of interest to you, reach out to Ben Khakshoor on Facebook:  Find Ben's Profile Here
Interact Fellowship 2021 Application
Due January 31st, 2021 @11:59 P.M. Pacific Time
The Interact Fellowship is for technologists of all stripes. Interact Fellows meet twice annually for a fully-sponsored Fellowship Retreat, joining a community of thoughtful technologists from around the world. We come together to collaborate, seek out difficult conversations, and push each other to do good in the world. In order to be eligible to apply, you must be between the ages of 18-23. Shell has had significant representation in this fellowship in the past including Mackenzie Burnett, Jeff Anders, Dan Gillespie, Nathalyn Nunoo, Sashank Thupukari, and more!  To learn more, reach out to any of the Shellers listed above or view the Interact Fellowship website down below.