Shell Signal: December 2020
Shell Signal is our monthly newsletter, filled with updates from the community, opportunities, events, and more.
As the semester winds down and the holidays start settling in, it's the perfect time to spend time with family, enjoy traditions, and reflect on what we can improve. It's also a time to be grateful so from the bottom of our hearts, Shell would like to say that we are grateful for all of you. Startup Shell is close knit community of talented, forward thinking, and ambitious people and we are so lucky to have such a selection of members and partners.
They say the best gift is the gift of giving which is why we love to deliver this newsletter to you.  Check through our important updates to see how Shell can help you through resources, opportunities and news.
⭐Key Updates:
Shell Expo – Last month we celebrated Startup Shell Expo in a very different way, bringing together the entrepreneurship community across the University of Maryland, continuing our mission of entrepreneurship through collaboration. Stay tuned for a detailed post about the event!
Venture Updates – If you're a Startup Shell founder and haven't submitted the Venture Update form, or want to update your profile, please click the link below.
Notion Partnership, Extended! - The $1,000 off their Team Plan that used to be just for new members are now available for Shell Alumni. This plan usually costs $10 per person per month, but with the credit you can try it for free!  To claim the credit, go to http://notion.so/startups, click "Apply for Credit" and choose "Startup Shell from the drop down menu of partners. The credit will be added to your account!
---
Community:
Fall 2020 Batch
Congratulations to the 15 new members joining our community this semester. This post is long overdue. Read more about the batch below
VISTA Drone by Door Robotics Started Their Second Campaign on Indiegogo!
After countless hours of work over the past couple years in Shell, Door Robotics is proud to present the VISTA Drone! This drone is equipped with some of the best technology including autonomous navigation, 360 degree camera, real time stitching, a GPS for "Follow me", and more.  After a successful Kickstarter campaign totaling to $183,772, Door Robotics has started a second round of fundraising.  Check out the VISTA Drone and donate to their round 2 campaign down below!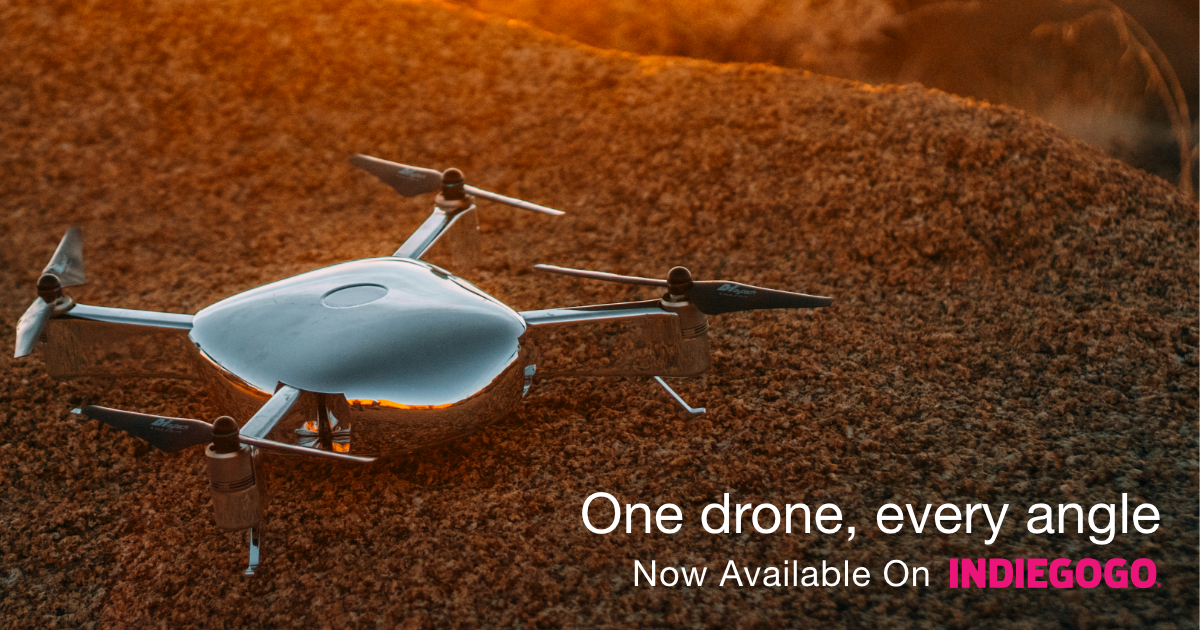 Technica Released Their Annual Report
Find out more about all that Technica has accomplished this year in their annual report from notable achievements to being featured in the news!
Technica's 2020 Annual Report
Brace-Lint Needs Feedback
Check out Brace-Lint's Facebook page and offer them some feedback on their video message!
Also make sure to give them a follow on Instagram @brace_lint
Goodbye Startup Shell Village
One of Shell's past residencies is being torn down due to mold and roof structural issues. Please take a moment of silence to pay your respects.
Goodbye Shell Village, you will be missed :(
---
Events:
⭐Shell Virtual Grind Night
Tuesday, Dec 8th @8:00PM EST (Tonight!)
With finals just around the corner, sign into Shell's virtual space to meet members, work on your projects/startups/anything.  We will be giving away 10 $10 DoorDash gift cards at random to anyone in the space at 9:00PM EST! This is a great opportunity to get help or recruit new early employees.
Join Here
Founders Forum
December 8th, 5:15-6:15pm (Tonight!)
Every 2nd Tuesday of the Month
RSVP Here
Exclusively for both current and alumni members of Terp Startup, Pitch Dingman Finalists and Startup Shell, Founders Forum is an opportunity to continue honing entrepreneurial skills, to learn from our peers, and to catch up with one another. Each month, we'll deep dive a new topic related to running your businesses in a roundtable style, followed by time to socialize, snack and play board games.
---
Opportunities:
DoorDash New Grad and SWE Intern Applications:
DoorDash is currently hiring for SWE interns and new grads! If any Sheller is interested, feel free to reach out to Matt Fan down below or apply directly to the website.  DoorDash also has non technical related jobs for those interested!
Contact Matt Fan: [email protected]
Apply Now
Full-time Full Stack Engineer Position at Early Stage Startup:
An early startup is looking to hire their first full-time full stack (experience with AWS would be a bonus).  They are building a platform to create auction websites.  Think similar to Squarespace but specifically for auction sites.  The startup is fully funded/bankrolled by a successful VC and the CTO was the director of engineering at a well known technology company.   Pay is in cash and equity. If this sounds like a good match, feel free to reach out to Ben Khakshoor on FB.
Find Ben's Profile Here
First Round Capital Community Internship:
First Round is a seed-stage venture capital firm that is committed to connecting startup entrepreneurs to the knowledge, people and companies they need for maximum impact. Uber, Roblox, and Snackpass are some of the companies we've been fortunate to partner with — and we're just getting started. We're searching for a Community Intern to join our mission to build and serve the world's strongest community of entrepreneurs.
Apply Now
🎁Happy Holidays from the Startup Shell Team!!